Blog Archives
All pre-booked Highclere Castle (fictional Downton Abbey) tickets for this summer and most scheduled tours from London sold out some time ago, but good news there is an easy way to get there from London and get tickets on the day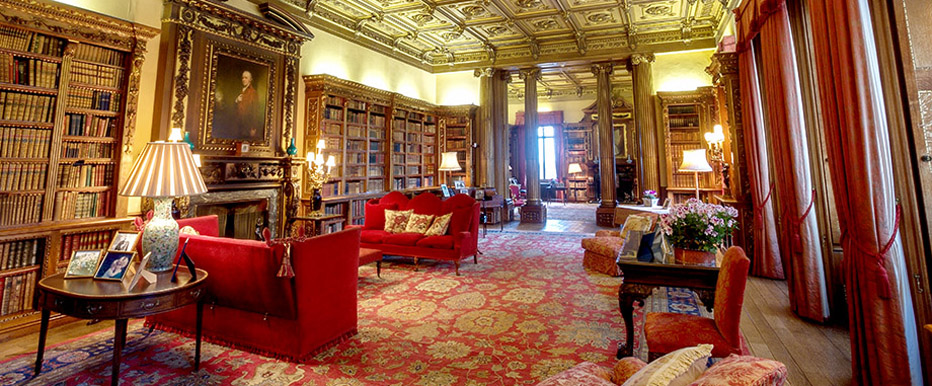 Getting to Highclere and Daily Tickets
You take a train to Newbury and from there a taxi for the 7 miles to the Castle (taxis will be waiting when you arrive at Newbury station and you can pre-book the same cab to pick you back up at Highclere later)
If you turn up at Highclere in good time (about 9.15/9.30am) before the start of the morning opening you will be able to buy tickets from the generous daily allocation
Arriving at that time you will likely be first in the queue when the ticket office opens
Overall this is a very straightforward way to reach Highclere and a lot cheaper than taking a fixed tour
Alternative out of London Coach Tours
Downton Abbey Tour with Highclere Castle & Filming Locations
Downton Abbey Filming Location, Blenheim Palace & the Cotswolds Tour with Lunch
Day Trip to Birmingham
Entrance to Cadbury World
Return Train Tickets
Free Time to Explore Birmingham
A day out from London to Birmingham for a trip to Cadbury World a fun attraction all dedicated to the creamy
confectionery. You will learn about the manufacturing process, take a ride through a chocolate spectacular and make and taste your own Cadbury design plus much more. Finally is a must visit to the World's Biggest Cadbury Shop.
London to Birmingham by Rail
Meet your tour manager at London Euston station at 9 AM before boarding the train and departing for Birmingham. The journey will take approximately one and a half hours so sit back and relax as the train speeds away from London!
Cadbury World
Once you reach Birmingham, make your way to Cadbury World and enjoy a visit to this popular attraction. You'll embark on a one way guided tour through 14 interactive zones that tell the story of chocolate and the Cadbury business. Video presentations, multi-sensory cinema and staff demonstrations bring the world of Cadbury and the history of chocolate to life!
Spend as much time as you like at Cadbury World before exploring Birmingham of your own accord.
Return to London
Head back to Birmingham station at 7.00 PM to catch your return train. You will arrive back in London at 8.34 PM.
Additional information
Inclusions:
 Return train ticket to Birmingham from London
 Entrance to Cadbury World
Preferred Partners with Warner Bros. Studio Tour London
Behind-the-scenes Walking Tour
Return transportation from Central London
Step inside and discover the actual Great Hall and Diagon Alley
See the actual props, costumes and effects from the Harry Potter film series
Buy a cup of frothy Butterbeer™ now
Warner Bros. Studio Tour London is rated 5 stars on TripAdvisor with over 10,000 'Excellent' reviews! Winner of Certificate of Excellence 2014
The Harry Potter Studio Tour provides incredible opportunity to see behind the sc
enes the magic of the Harry Potter™ films – the most popular film series of all time. This tour showcases a huge array of amazing sets, costumes and props. It also reveals closely guarded secrets, including facts about the special effects  that made these films so successful all over the world.
Platform 9 ¾ and Hogwarts Express
Warner Bros. Studio Tour London has expanded with a new section featuring a recreation of Platform 9 ¾ and the original Hogwarts Express steam engine! This permanent exhibit will open on 19th March and gives visitors the chance to climb aboard the train's carriage and pose with a luggage trolley as it disappears through the platform wall. Scenes featuring the working train were shot at the Studios, including the iconic last scene in which a grown up Harry, Ron and Hermione wave their own children off to Hogwarts as they leave for school.
Magical Sweets and Treats
From 20th July – 6th September 2015, Warner Bros. Studio Tour London are serving up something extra special for visitors to The Making of Harry Potter – the first ever Sweets and Treats feature. Based on the films' Ministry Munchies kiosk, learn from expert props and cake makers how both real and replica foods were made for the films, including the floating pudding and edible Gillyweed.
Here are just some of the things you can expect to see and do:
Step inside and discover the actual Great Hall.
Explore Dumbledore's office and discover never-before-seen treasures.
Step onto the famous cobbles of Diagon Alley, featuring the shop fronts of Ollivanders wand shop, Flourish and Blotts, the Weasleys' Wizard Wheezes, Gringotts Wizarding Bank and Eeylops Owl Emporium.
See iconic props from the films, including Harry's Nimbus 2000 and Hagrid's motorcycle.
Learn how creatures were brought to life with green screen effects, animatronics and life-sized models.
Rediscover other memorable sets from the film series, including the Gryffindor common room, the boys' dormitory, Hagrid's hut, Potion's classroom and Professor Umbridge's office at the Ministry of Magic.
Delve into the Dark Arts: see the Malfoy Manor fireplace and table around which Bellatrix Lestrange, the Malfoy family, the Death Eaters and Voldemort sat plus a 20-foot model of Voldemort's snake Nagini!
Additional Information
Inclusions:
Return transportation to Warner Bros. Studio Tour London on a double decker branded bus
Entrance ticket to Warner Bros. Studio Tour London